The start of an obsession . . .  
---
The Caterpillar 977 remains the abiding memory of my childhood spent in Dorset hanging around my Fathers Purbeck Stone Quarry. These quarries were fairly small family businesses that produced mostly walling, paving and basic masonry components dictated by the geological characteristics of the limestone in the area.
Most quarries would have a loading shovel of some description, a few dumpers, some guillotines and perhaps a basic saw but mostly relied on sledge hammers, wedges, hammers and punches, a decent crow bar and skilled Quarriers/Stone masons to hand work the Stone. However, each quarry would, every year hire in a larger track shovel for perhaps a few weeks each to dig enough block from the quarry hole to supply the men with enough stock to work throughout the rest of the year and so for me as a kid this was the highlight of my quarrying calendar! Watching these seemingly massive machines dig huge amounts of rock was somehow hypnotic and I would spend hours just sitting on the side of the quarry hole watching the machine work.
Occasionally if I was lucky the driver would weaken and give me the nod to climb on board for a while (this was the 1970's after all!) I would get my brains rattled out and deafened for 20 minutes as we clattered around the quarry. As I got older the machines got bigger; each year a new machine would come and the tonnage weight of the machine would increase starting when I was very young at around 15 tonne to finally the arrival of the Caterpillar 977 type L weighing in at around 22.5 tonnes in the early 1980's. By this time I would have been around 13 and I remember watching these machines shift unbelievable amounts of material and getting red hot working massive shifts with the whole machine ticking when finally switched off because they were so hot.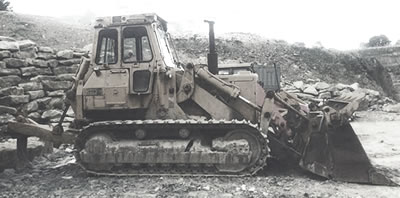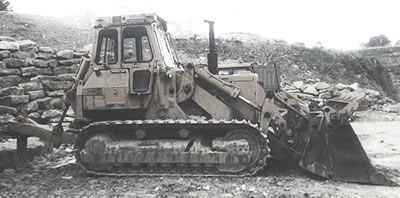 When she arrived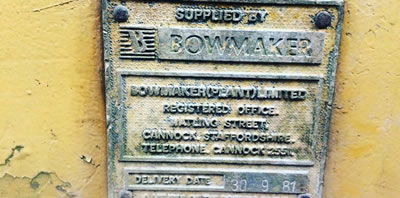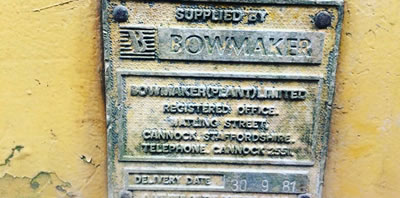 The Search . . . .
---
So all these years later I have had this boyhood obsession with these particular machines and as the business got bigger I sort of kept my eye out for one in the trade magazines. Of course these machines have been overtaken by far better modern equipment these days and the tracked 360 excavator now does everything and more that an old track shovel could do and so seeing one for sale even was super rare and seeing one that wasn't completely knackered was virtually impossible especially as most of these machines were exported after a hard life here to places like Spain, Egypt or Greece where they died quietly in the Sun.
Anyway, after years of half looking and pretty much giving up I  suddenly found an advert from a Plant dealer in Norfolk advertising this super rare model built in Glasgow in September 1981 in exceptional condition for its age – my boyhood weakness engulfed me and before I had time to book to see a psychiatrist I had bought the bloody thing!!!
I justified it in my head by telling myself that I would spend 1 day a month up the quarry tidying up with it to help out and of course give me a bit of Boss therapy back in the quarry but whilst I managed this for a short while inevitably work demands and other project pressures saw me fail to achieve this after a bit.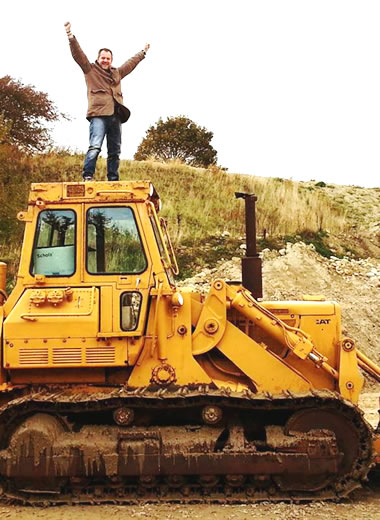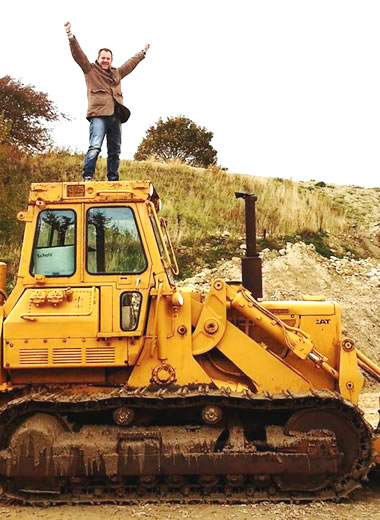 Someone's a TAD happy!
The Makeover
---
The machine did a sterling job in our massive soil shift late in 2015 and early 2016 with something in the order of 32,000 tonnes of soil shifted by excavator, 30 tonne dumper and the 977 pushing and compacting the material at the final tip site and I operated the machine for I suppose 4 to 5 weeks of the 10 that it roughly took to complete. And so after all this it turned out that last September and as pointed out by Kev my beloved machine was 35 years old and this coincided with the Glasgow Caterpillar dealer Finnings sending out a flyer advertising "repair and repaint" services for all older CAT machines – again having slightly lost my head I suspect I rang them to get an idea of what it might cost to have our machine taken in and made over.
The Finnings guys came down and took a look and said that the machine was in really good order for its age and that for somewhere in the region of £6000 they could sort the worn tracks, tidy up a few key leaks and issues and give her a full respray -I thought this wasn't as bad as I had feared and it also coincided with a new role for the machine within the company that in some ways justified the investment. Therefore a month or so later Stuart from Johnny Rutherford's picked the machine up from the quarry and took it home to Glasgow for a 35th birthday makeover.
Since then the machine has been overhauled repaired and now finally resprayed. It has cost slightly more than initially thought as there were a few items that became apparent as they got deeper into the machine but Finnings have done their best to put product support discount wherever they could to help us out. It has featured on loads of social media platforms with a massive positive response from loads of people and will be featured in Finnings own promotional material. It is currently sitting in Glasgow waiting for me to go there soon for a promotional photo and thereafter it will return back to Hutton Stone and await its new job and home in one of our quarries .
I guess my conclusion is that it's not so often that you get the chance to live out one of your childhood dreams especially when our lives demand so much more of our time, energy and money these days and  I consider myself very lucky that on this occasion I got to do just that.