St. John's Church – Edinburgh
Darney sandstone was used to produce polished ashlar, quoins, sills, lintels and mullions for a new extension to one of Edinburgh's finest and most historic churches.
Darney was also used for the new moulded pier stones and voussoirs.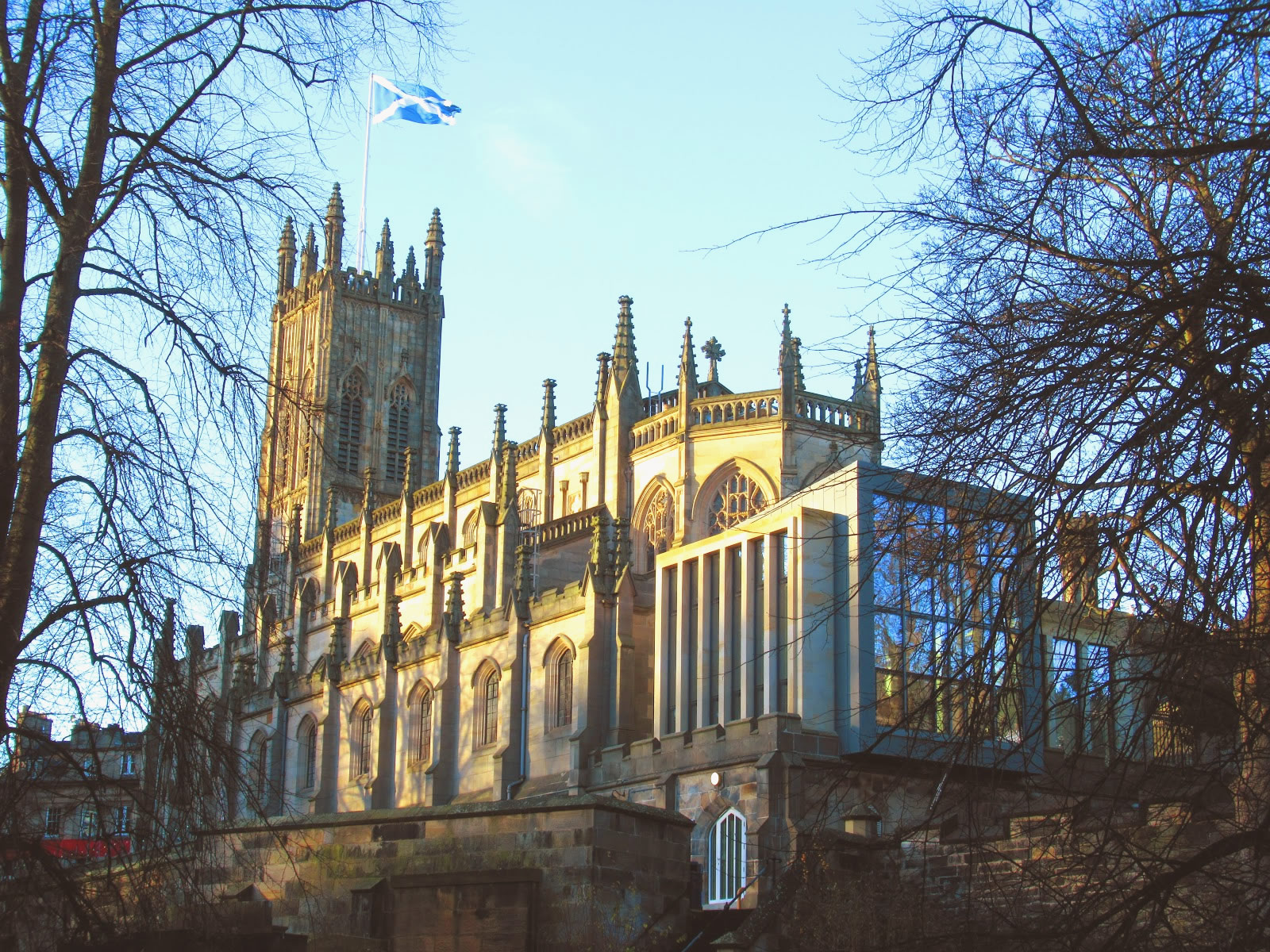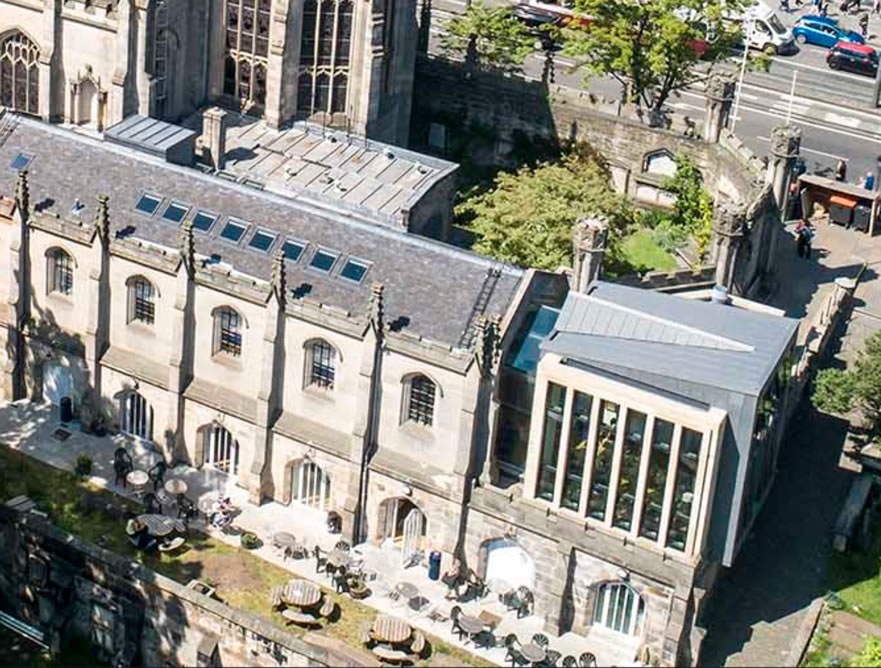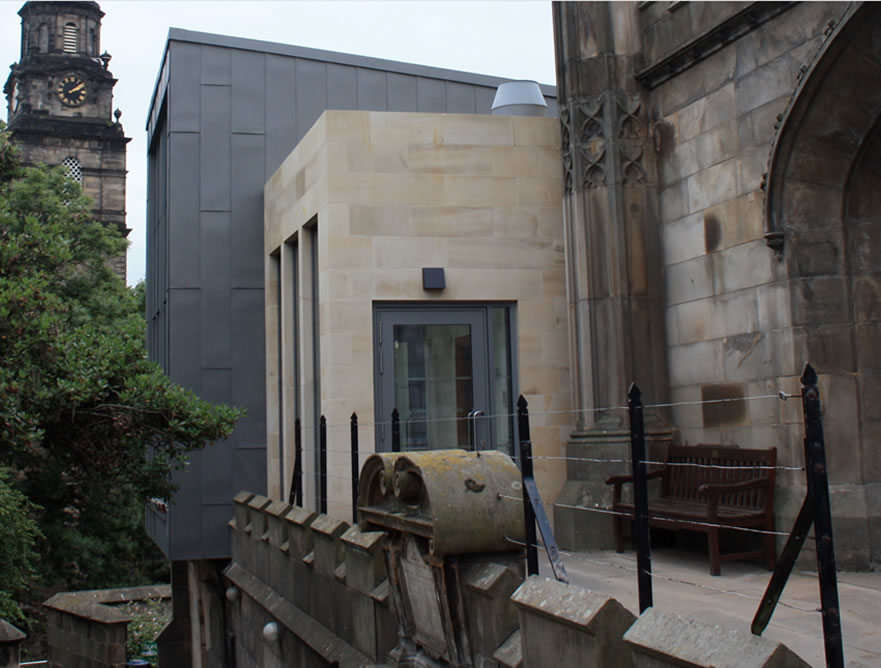 We have been proud to work on such a prestigious project from our initial report listing the various stone types that had been used historically in and around the area for the proposed development.
Stone Used: Darney Sandstone
Architects:  LDN Architects
Job Type: Alteration / Extension