Laidlaw Music Centre – St Andrews
The Laidlaw, as it is affectionately known, is the first building dedicated to music in St Andrews University's 600-year history. The world-leading Music Centre's facilities include three rehearsal rooms, ten practice rooms, a recording suite, and a library.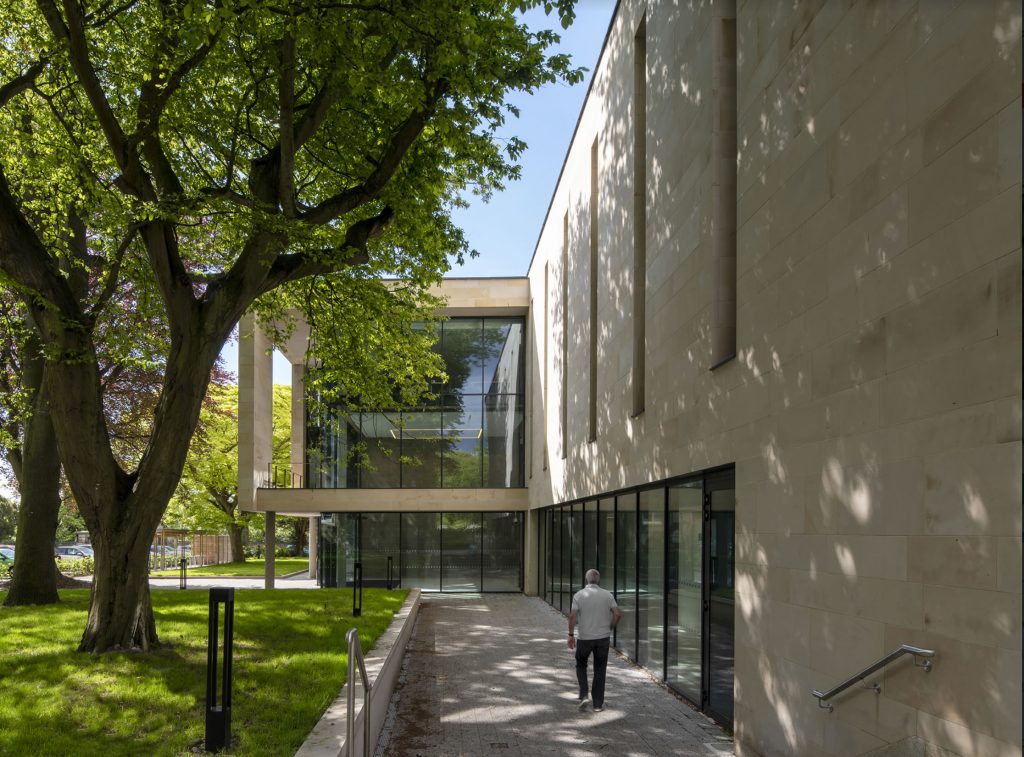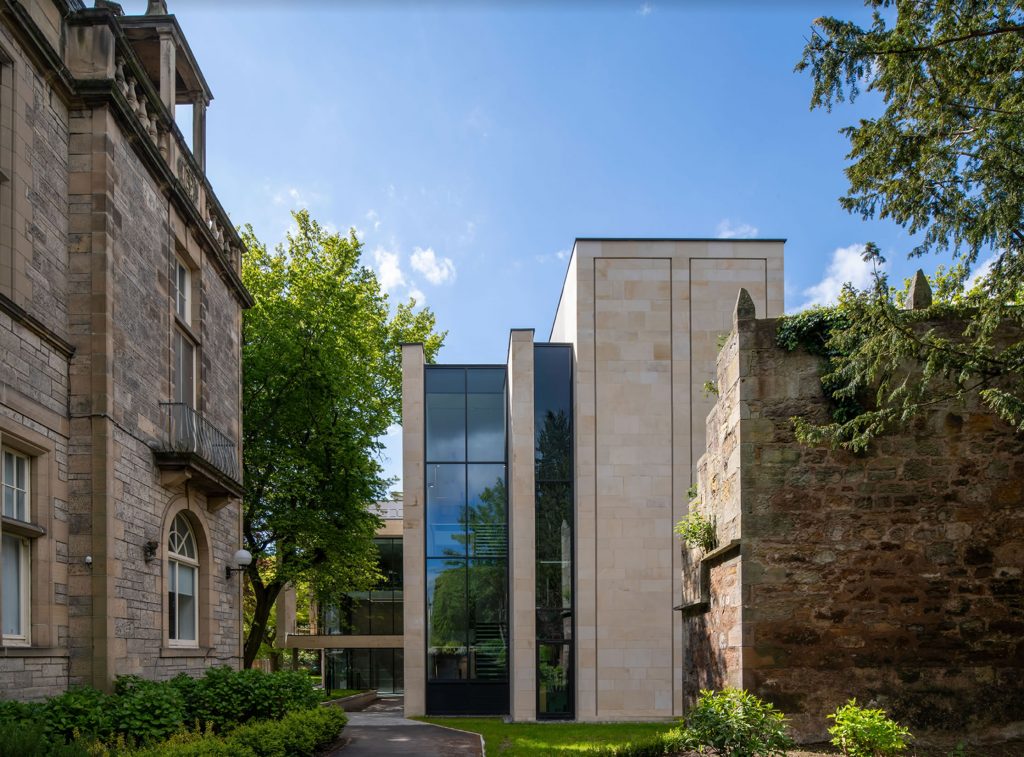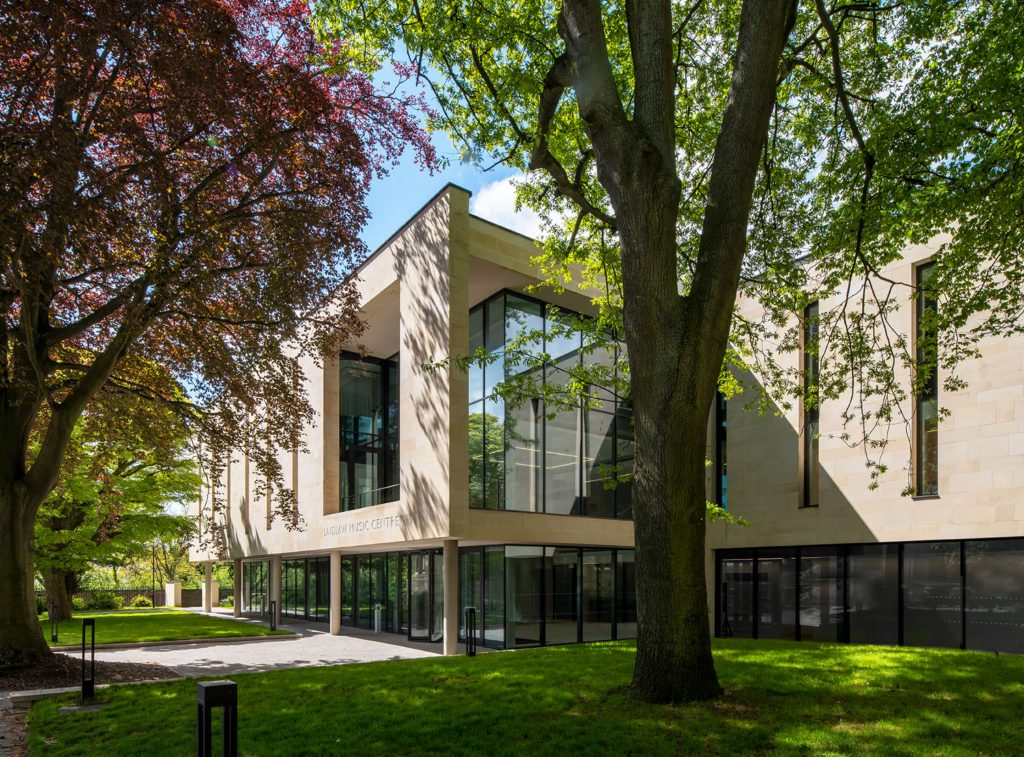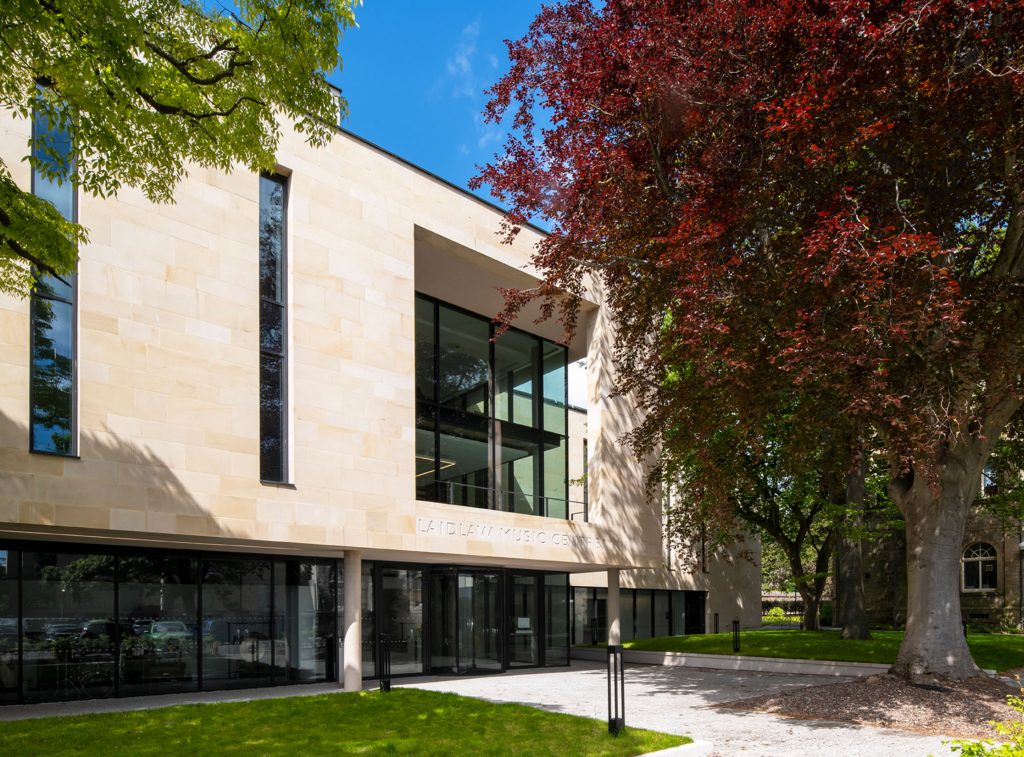 Roughly  2000 m sq of Darney Ashlar was produced to create the magnificent and prestigious newly built Laidlaw music center.
More Infor to follow
Stone Used: Darney Sandstone
Architects:  Flanagan Lawrence